specials
GreenCoast strives to provide the best deals on our favorite brands.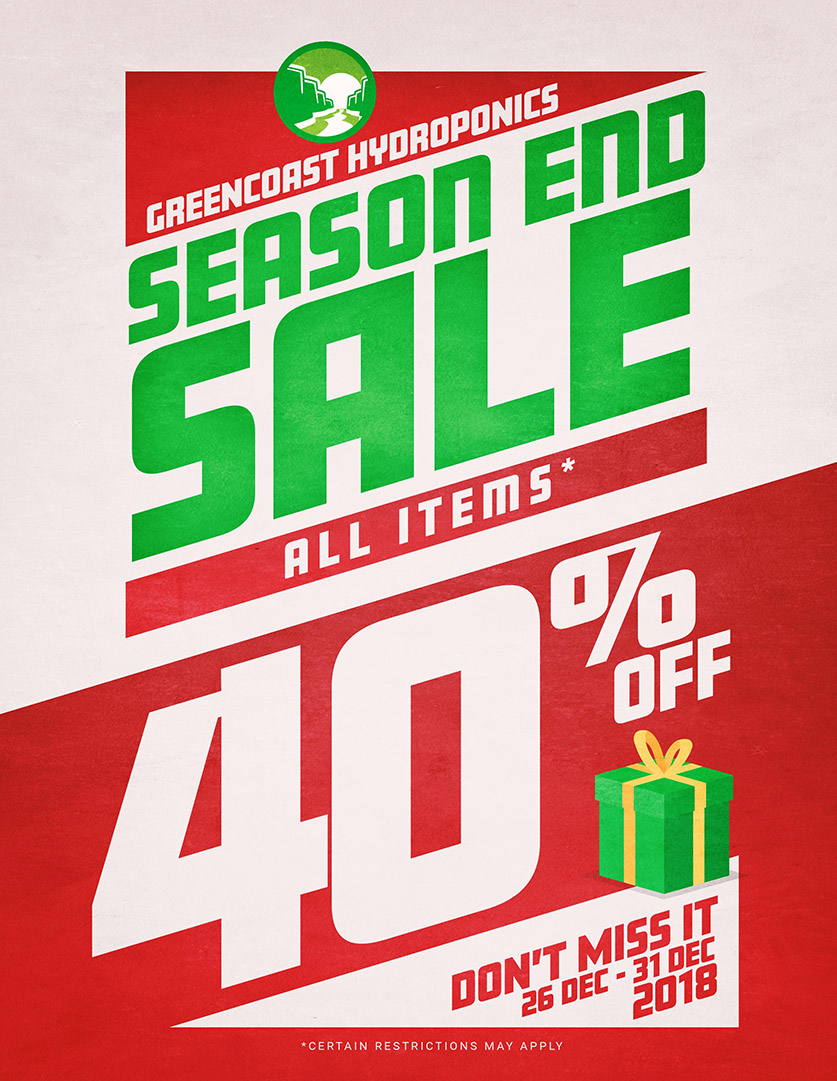 Season End Sale!
Super low prices December 26 - 31. Take advantage of 40% off the entire store!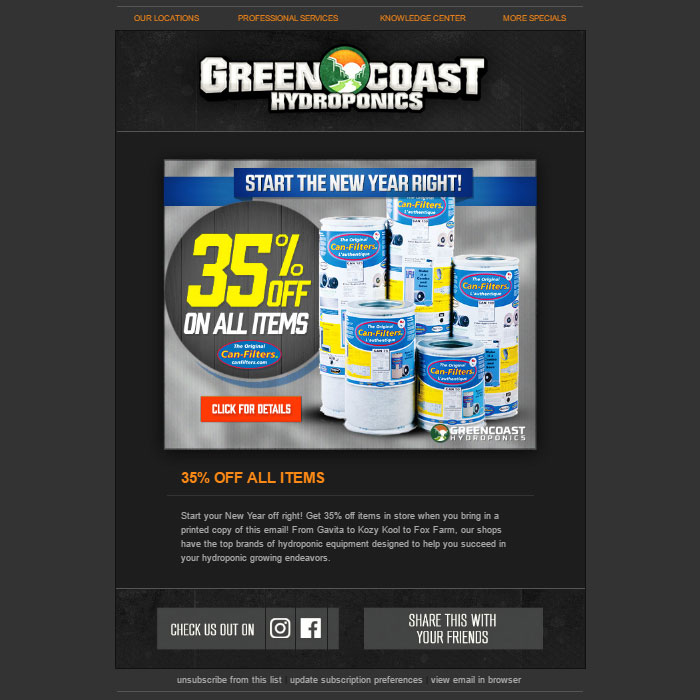 Email Specials
Sign up to receive periodic emails from GreenCoast with great special offers on the hydroponic equipment you need!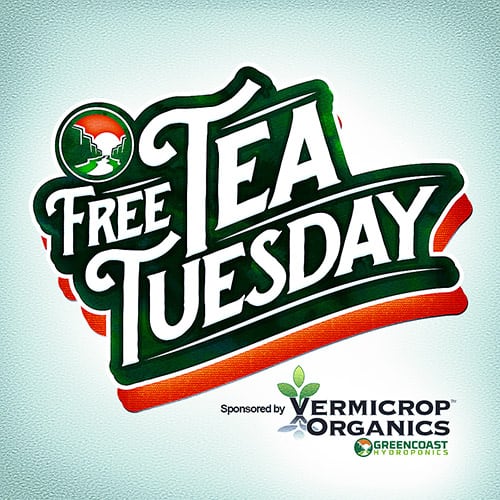 Free Tea Tuesdays
Every Tuesday in Portland get free compost tea courtesy of Vermicrop Organics. Minimum purchase necessary.
@ GreenCoast Portland